Our Services
When it comes to Web Services, AZSunWebServices wants to be your Web Cordinator. Not just your designer or webmaster. From the very first thought to the implementation of your website (whether personal or business), we want to help and provide you or your company with all the services you need to make a successful website. AZSunWebServices can help you in with the following services:
Internet Marketing Consulting!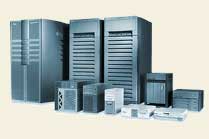 Don't want to be just another account? CBE doesn't believe in treating any customer, just as another account. We take great pride in believing that your company will succeed in your internet ventures.

We want to work with you! Yes, we do! Most companies just want your business. We want to work with you to get your website up and running. We can start with your companies marketing materials or catalogs and get your company up and running. Contact us today and schedule a free consultation. We will provide you with our professional recommendations at no cost. Then you can choose the next step to take. It's that easy.
Web Hosting Services!
When it comes to hosting your personal or companies website, AZSunWebServices strives to be the best. Our accounts are affordable and are not stripped down like most hosting companies. While they may offer you lower prices, they limit your features. At AZSunWebServices, we believe in the opposite, by providing more features for the space that you need. Check out our Hosting Plans and lets discover which one is right for you.